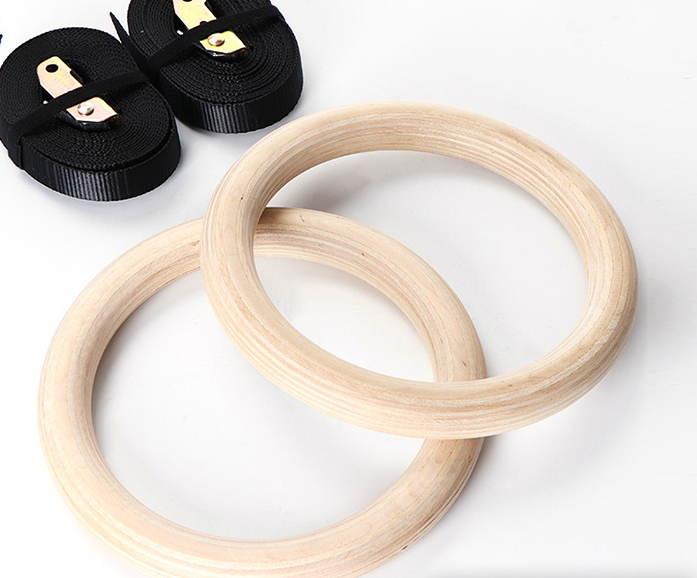 NOW WITH NUMBERED STRAPS FOR EASY SET UP!
Gymnastic rings are an extremely versatile upper-body training tool.
They can be hung over any secure rafter, pipe, or tree branch for pull-ups, dips, leg raises, core exercises, pushups, and more!
Wooden rings are often considered more comfortable.
Our gymnastic rings can be adapted to assist in training your entire body. By assisting with their arms, practitioners can even learn advanced lower-body movements like the pistol squat.
HOW TO INSTALL?
Video 
https://m.tiktok.com/v/7065210151925632302.html
Our gymnastic rings can be installed within minutes. You may choose a secure bar or structure from which to hang the straps. The rings are easily transportable, so you may easily set them up anywhere you travel.
Step 1: Press the buckle button.
Step 2: Run the nylon straps through the serrated buckles below the button while pressing the buckle button.
Step 3: Keep pressing the button and pull the straps to your ideal position


 
Resistance Bands Weight Los...

Recently Viewed Products
You can stop autoplay, increase/decrease aniamtion speed and number of grid to show and products from store admin.